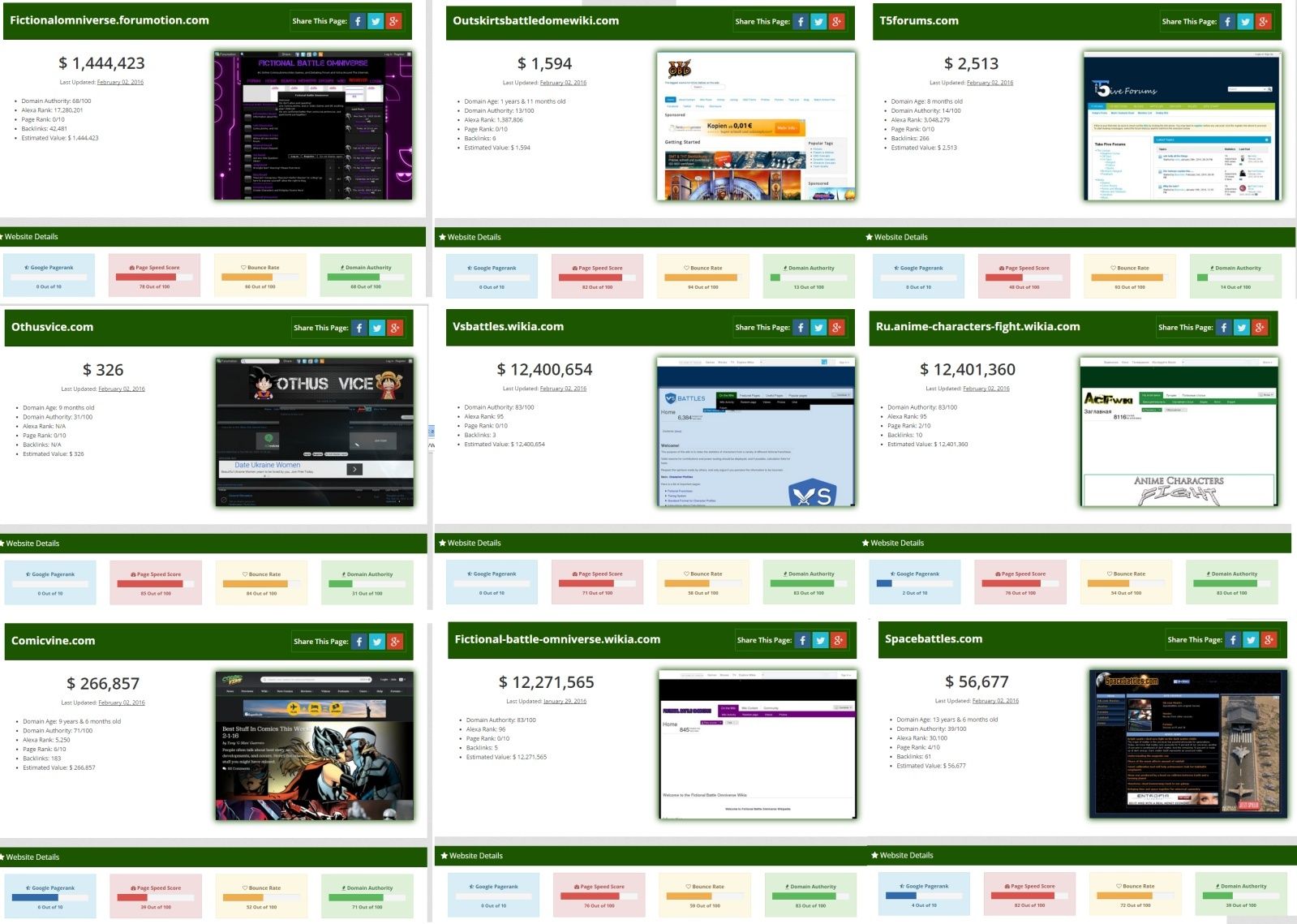 Yup we cost more than other sites.....some of these are 100% updated and the site we used is pretty much accurate because it checks everything from ranks,views,activity, and other such things so yes the rumors and other such things are true we cost more than our rivals all put together.
(Some sites like Reddit,Spacebattles,Killermovies,Lounge Moviecodec, and even Proboard related websites cant be calculated due to the ways they are set up.)
Last edited by Beyonder on Thu Mar 03, 2016 7:15 pm; edited 1 time in total
Pat yourself on your back my friend,you have done an awesome job.Your site has features that other sites just did not think about.That you put this together at a young age(at least to me LOL)is great.I am addicted to stats and you even have that.I think that your site will really break out soon,and I`m not kissing your you know what I really think you have the best CB site on the web.Keep up the good work brother!
Head Judge





Age

: 51


Posts

: 682


Join Date

: 2014-12-15


Location

: philly(go Eagles)



Thanks bro! i am just hoping they will enable a Profile View Count system and a better google option for us.
Wow!!! If your sites worth that, can I borrow a dollar?
@Jabosha

wrote:Wow!!! If your sites worth that, can I borrow a dollar?
Haha when i sell it when im around like....40? XD
Wait that long and I could be dead. The_Beyonder_Car thinks I'm old as Galactus. lol
Damn lol Galactus is a old school but still fun to chat with.

But yeah i say by that time only because it could be higher!
No, man, I think The_Beyonder_Car was joking, I was as old as Marvel comics Galactus. We need some new threads. If I start collecting again, I'll make a few.
---
Permissions in this forum:
You
cannot
reply to topics in this forum