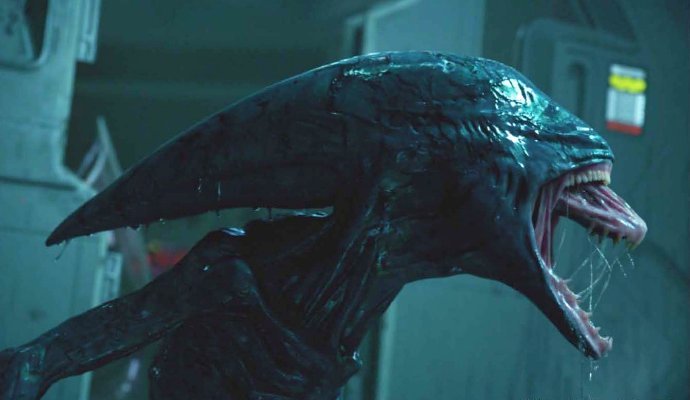 Scott Ridley has recently launched a new alien project set in October of 2017 this will be his most recent directed films most since the 2012 Sci-fi thriller known as
Prometheus
which was only loosely connected to the story of his previous 1979 sci-fi horror classic which he has denied that the films aren't even connected to the alien series in a 2013 interview. Scott has given his clearest indication yet that Alien: Covenant will be a direct prequel to Alien. In an interview with The Wrap in 2015, Scott had mentioned what fans could expect from the next film within the Alien Trilogy.
"Well, really it's Alien."
he couldn't help admitting to the interviewers and the fans reading.
The new alien film now confirmed as
"Alien: Covenant"
will feature the origins of the xenomorph species including the multiple different types and the many different powers and abilities that they wield. And Scott himself has given this small hint about the movie.
Scott Ridley wrote:"They're going to go to the planet where the engineers came from, and come across the evolving creature that they had made. Why did they make it? Why would they make such a terrifying beast? It felt bio-mechanoid, it felt like a weapon. And so the movie will explain that, and reintroduce the alien back into it."
Great! can't wait to see what they do with it. Wonder if they will hint at the predators at all in this movie or if their origins predate the aliens. I think they do. I doubt they will have the predators as the original engineers or what ever. Maybe they even made them to fight the predators when they came to their world or made them for them?
Judge





Posts

: 271


Join Date

: 2015-03-18


Location

: Everywhere



I can state in comics the aliens were imprisoned around the Aztec area just like the AVP movie but the problem is the predators predates both Aliens and Humans Since in Predator 2 starring Danny Glover we can see a skull of a Juvenile or Adult Tyrannosaur all I have to know bro is WHY would they create SUCH a dangerous species.
lol well Aliens predate humans as you know, they didn't originate on earth either. And that other movie where humanity found the engineers or what ever I think is the original planet they were from. Prometheus. But the movie I guess tanked so I'm not sure if that is still in the series or not.
Judge





Posts

: 271


Join Date

: 2015-03-18


Location

: Everywhere



Well Scott said Prometheus isn't really "Connected" to the aliens but it seems they are connected some how to the engineers.

Similar topics
---
Permissions in this forum:
You
cannot
reply to topics in this forum